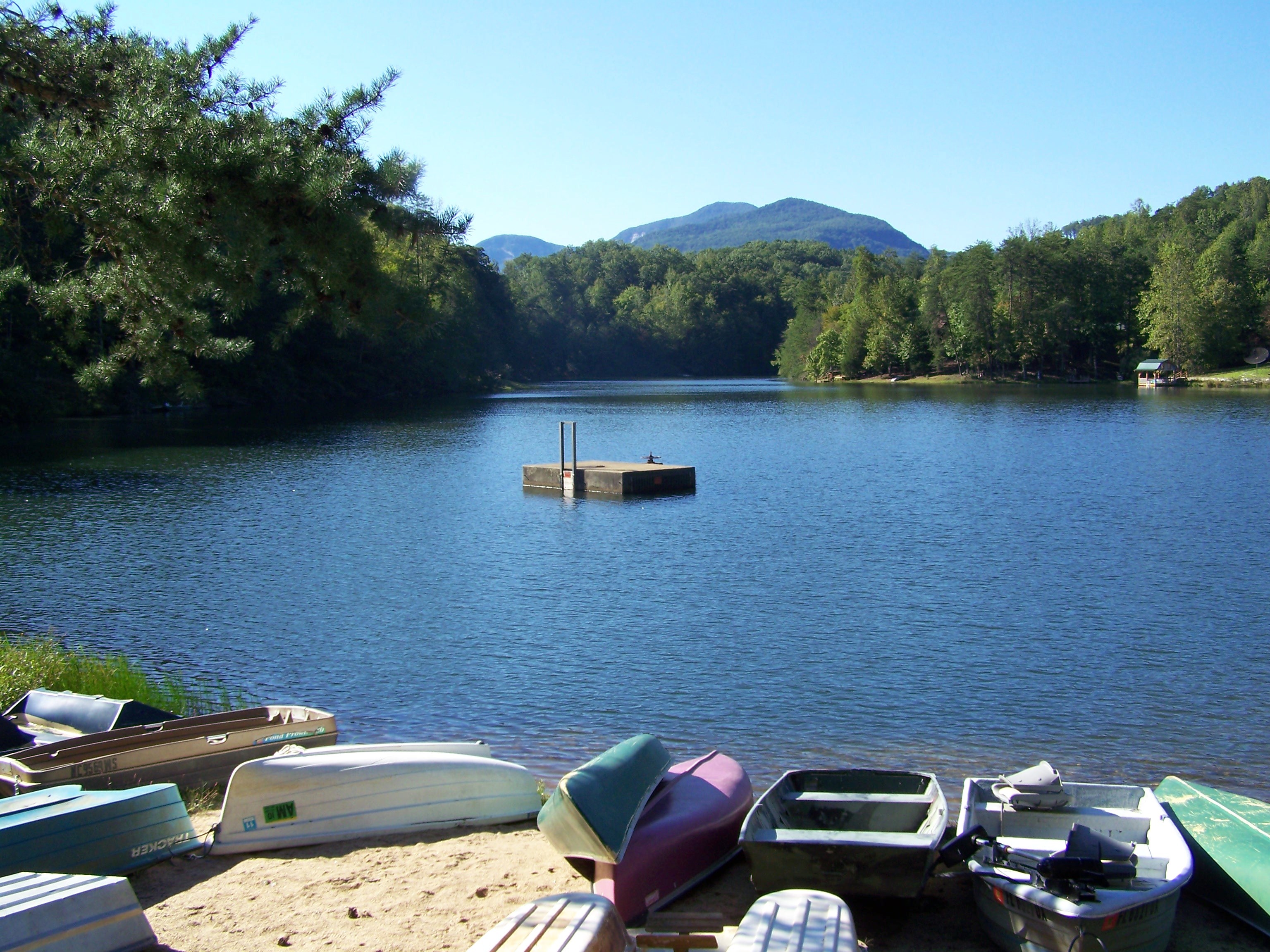 Looking for a very relaxed western North Carolina retirement location or a place for your second home? One Lake Lure community to look at is Riverbend at Lake Lure. Riverbend is a casual community located both inside and outside the Lake Lure town limits. It's a family friendly place where you can unwind and unstress.

The Riverbend community offer existing homes for sale as well as lots where you can build. You can choose a spot tucked into the woods, a lot on the river, or a big mountain view. Most but not all homes are log cabins. Roads are mostly gravel.

Most of the community is gated for security.

Possibilities also include offering your homes as a vacation rental though the Riverbend POA has some restrictions.

Amenities are works of Mother Nature. There are two small boats lakes for fishing and swimming. Big Mirror Lake has a beach area and two pavilions for community use. Little Mirror is the smaller lake. There's an "Ole Swimming Hole" along the Broad River and a lovely Nature Walk- also along the river- where you can picnic and enjoy the community's waterfall.

Homes begin around $150,000, lots under $20,000. The HOA is minimalist but makes sure community rules are adhered to including setback rules and approving building plans.
Joelle van den Berg, DK Professionals Realty
828-899-4536
Joelle@DiscoverLakeLure.com