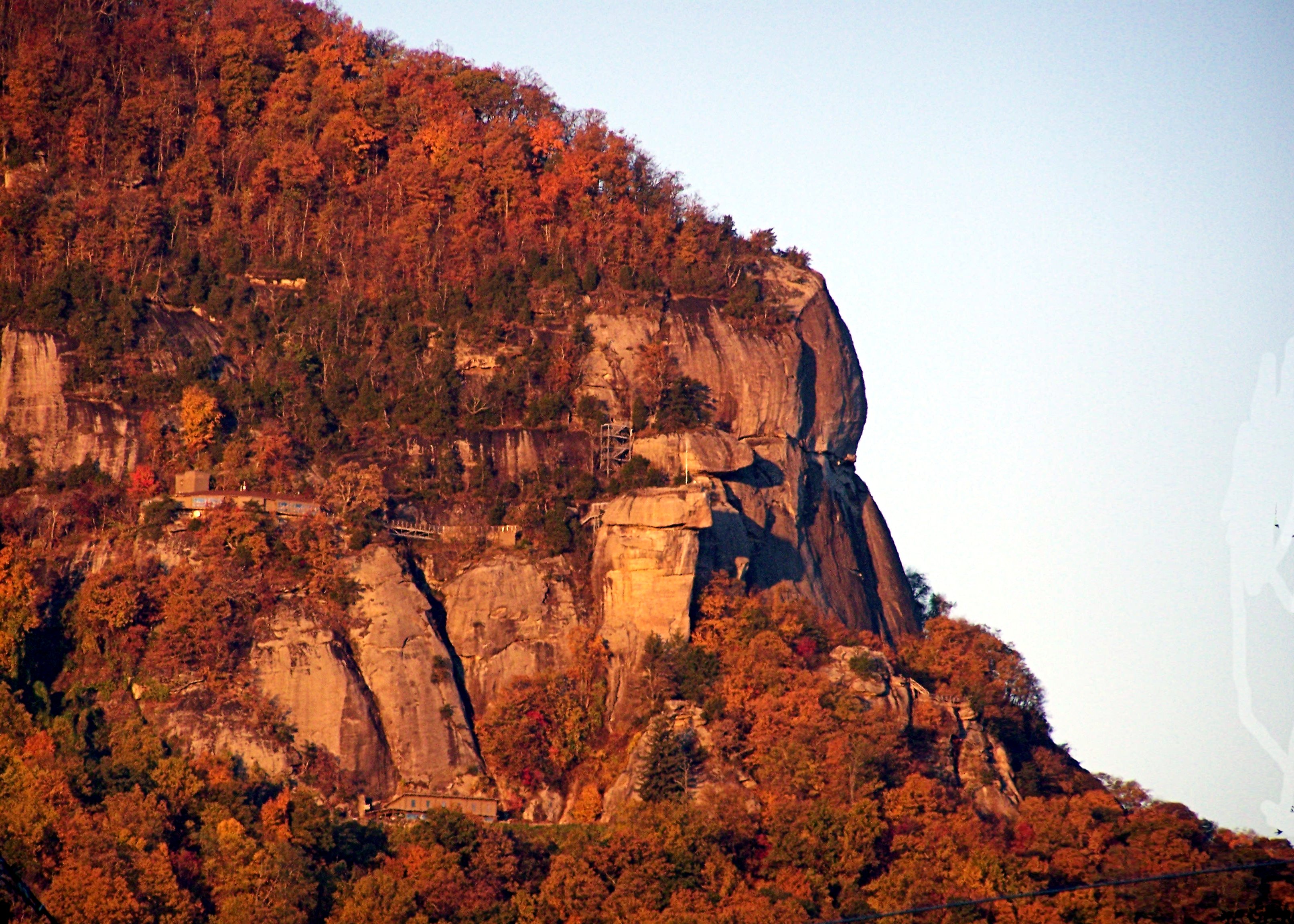 Located in western Rutherford County, adjacent to the Town of Lake Lure, is the Village of Chimney Rock.

In 1902 Lucius B. Morse purchased 400 acres in the Hickory Nut Gorge. He hoped to preserve its pristine beauty and create a year-round resort around the 315-foot monolith we now call Chimney Rock. Eventually Morse purchased another 8,000 acres throughout the Hickory Nut Gorge and was the developer who damned up the Rocky Broad River and created Lake Lure and a hydro-electric power plant which helped bring development to this part of the mountains.

The Morse family operated Chimney Rock Park for over 100 years but in 2007, they sold the park to the State of North Carolina. The state is working on a plan to protect these fragile lands as well as upgrade visitors' experiences. The new Hickory Nut Gorge State Park will have even more acres of protected nature lands. It is already one of North Carolina's most popular tourist attractions with a quarter million visitors yearly.

From the parking lot, visitors climb 26 stories through the Needle's Eye, a passage between two huge rock formations. For those who prefer not to tackle the climb and stairs, there is an elevator.

Miles of hiking trails, from easy to strenuous lead to points of interest. Hike up to the Hickory Nut Falls, a 404 foot waterfall, one of the highest east of the Mississippi. Fans of the film "The Last of The Mohicans" will recognize the top of Hickory Nut Falls from the scenery of the climactic fight scene in the movie. The bottom of the falls is a popular cool-off spot for hikers. Above Chimney Rock is the Opera Box, an enclosed rock formation with an opening offering a panoramic view of the Gorge.

Other movies filmed here include Stephen King's "Firestarter" and "A Breed Apart". (Lake Lure was the location for the movie "Dirty Dancing".)

Chimney Rock Village, an incorporated village of nearly 200 year-round residents, sits below the park and winds along the Rocky Broad River. Tourists often stay at its Inns and locally run hotels and motels. Rental cabins are also available. Village restaurants offer an array of choices. You can sit by the river and gaze up at The Rock as you eat. More shops offer varied opportunities to find a souvenir to take home.
Joelle van den Berg
Joelle@DiscoverLakeLure.com
828-899-4536
#discoverlakelure.com